How to add Multi Class Student?
How to add Multi Class Student?
---
To add multi class student, go to Student Information > Multi Class Student then select Class and Section and then click on Search button. Basically this feature is for training or coaching centres. Multi class feature is not for schools or colleges. It is still in experimental stage and we recommend to not use multi class feature with multi session.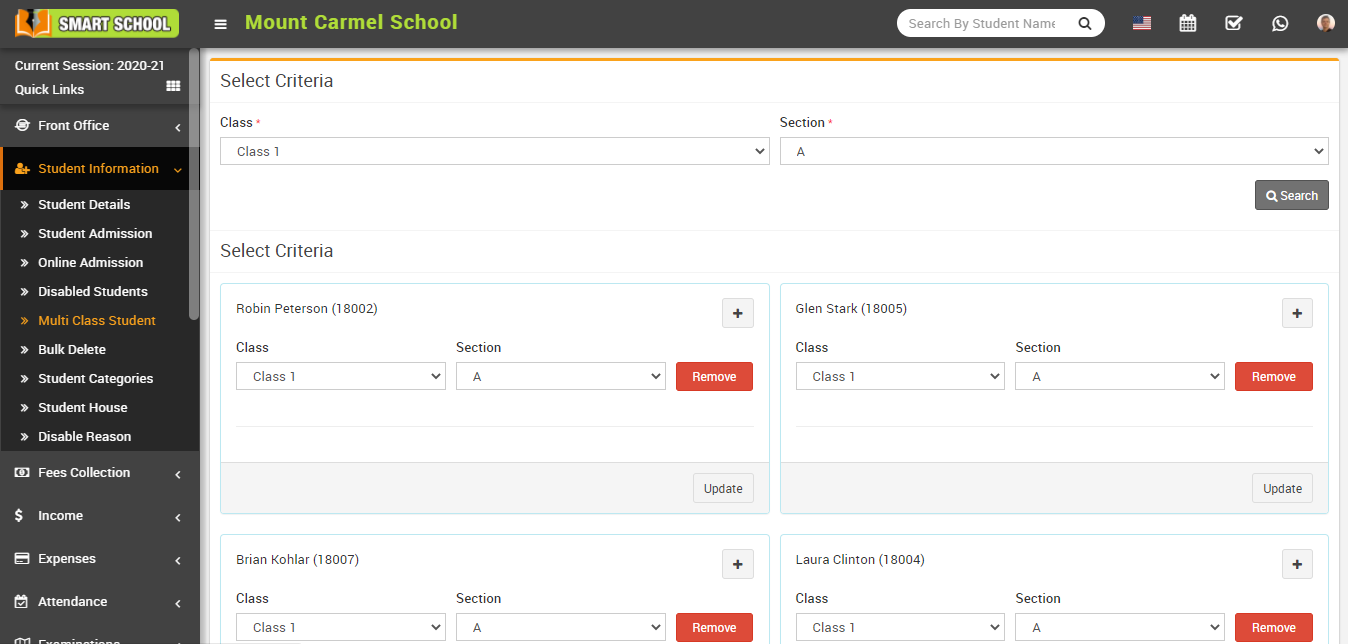 To add more classes and sections, click on the Add icon and to delete class and section click on Remove button and to update record click on Update button.​